JOHN MCLUSKY – HIS PART IN HITLER'S DOWNFALL
John was 21 years old when the call to arms came. He had a shaky start but eventually was attached to Bomber Command / Air Ministry, because of his talents and endless skills in graphic art. An enormous number of technical drawings of aircraft were needed, along with training manuals, brochures, leaflets, posters etc. So he and various colleagues were shunted into drawing offices in Harrogate and told to get on with it.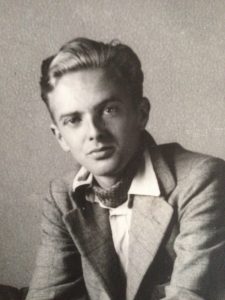 John managed to keep a number of posters and drawings in good condition at his home and I hold them now. I have taken some snaps of a few and they are displayed below.
THE TEAM OF ARTISTS
There were plenty of people turning out drawings, manuals and hosts of other technical schematics and some of these colleagues became great friends with Dad. They kept in touch for the rest of their lives with visits, cards and letters.
When peace broke out, the whole gang celebrated and staged a cabaret! Here is a photo of Dad and two colleagues midst some form of melodrama!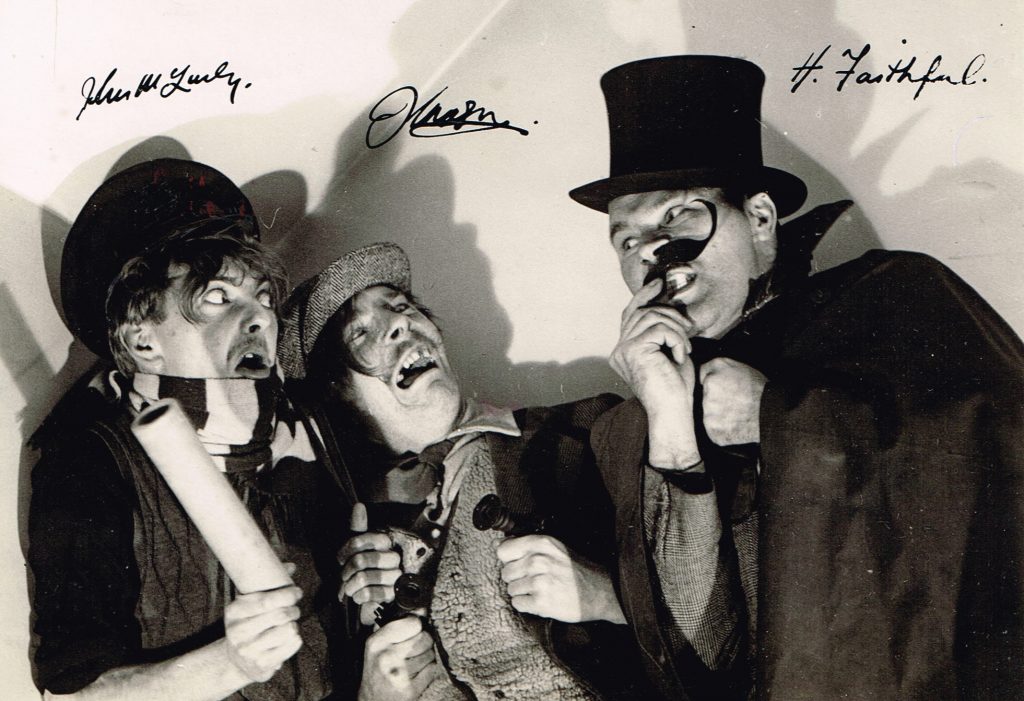 Interestingly, I have remained in contact with one of Dad's colleague's sons, Roy Faithful (his dad above on the right, with the stick on moustache!) since we began chatting, via emails. We have swapped info and pictures as we find them and we are slowy building up a picture of times gone by.
I will be posting more info here occasionally as I find it and find some time to scan the items. There are some fabulous caracatures of his wartime friends, cartoons and photos…