ORIGINAL JAMES BOND STRIP CARTOON ARTWORK
By John McLusky –  (Daily Express –  Daily Star)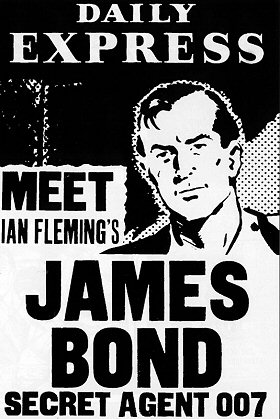 Welcome to John McLusky's James Bond Comic Art Strip Cartoon Site.
This is all about John McLusky, the Artist who started it all with the Face of Bond back in 1958. It's also about his James Bond Comic Art. Upon the invitation of Ian Fleming and the Daily Express Newspaper, a drawing of 007 sparked an empire in print with James Bond comic art and eventually the films…
…and John McLusky was a major influence.
John was very fortunate to become a part of this. From the very first, "Casino Royale" (1958) right through to the last story he drew (1983), "The Scent Of Danger", he tirelessly drew the stories with the most amazing skill.
Many of the panels have survived the years (some being subject to damp damage in the early days whilst stored at the Newspaper) and look absolutely excellent. John's skill, meticulous attention to detail and perfect penmanship made this a unique part of history.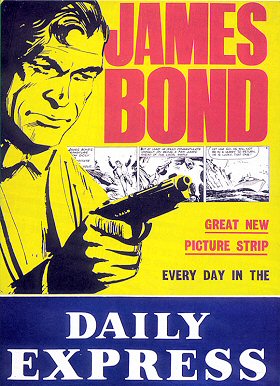 This iconic comic art is recognised by all serious bond fans and attribution to John for developing the Face of Bond and this went some way, it is said, in the selection of the first actor to play the role of Bond in the very first film… Dr No., several years later.
My brother, Sean and I grew up with this all going on around us and when the films began we felt just as much a part of it too.
Enjoy what I have here and come back for more!
Graham J. McLusky

---
THE FACE OF BOND
Limited edition prints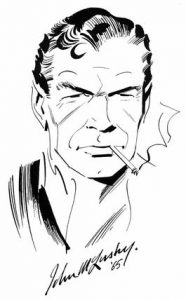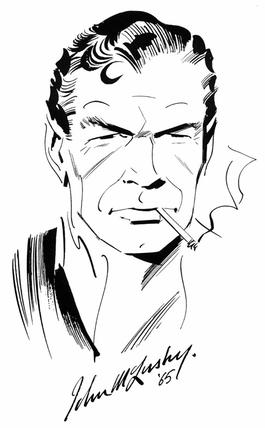 How about owning a signed print of the iconic "Face" Drawn by John McLusky? Visit the "Face Of Bond" Page for details.
It is said that John McLusky developed the face of bond that we know today. From the early smoother but slightly ruffled visage, to the more rugged look as the strip feature became established.
---
---